TinyIntranet
The Social Intranet for Small Business.
(Based on Google & WordPress)
Sometimes Less is More.
Small businesses don't need rocket science solutions. They need functional solutions that are easy and inexpensive. That's why we recommend using low-cost and open source technologies like Google and WordPress.
"Introducing TinyIntranets... the first small business social intranet that helps you organize all of your business tools and information into one central Portal using WordPress."
Make Some Magic
What's the alchemy to create a TinyIntranet ? Go ahead and use the best free tools you can find from SaaS vendors like Google. Then use Google authentication to log in to WordPress for ultimate security. You are then logged in to both Google and WordPress on the same portal, and the magic begins.
Easy Customization
Your portal pages are WordPress pages. Make them as simple or fancy as you like.Either way, they are easily customized through drag-and-drop.Here is an example of a simple portal page:
Anything You Want It to Be
To help with the possibilities... here are some core features you can start with:
Social Network
Engage employees by giving them visibility to conversations that are happening right now across your organization.
Messaging/Chat
Allow employees to interact with each other online in real time for increased productivity and better use of time.
Calendar/Events
Embedded Google calendars help employees see personal and work schedules in the same view.
Employee Directory
Provide a single place where members can search and find each other, see contact information, and build connections.
Document Management
Create a shared document repository in Google Drive that is accessible and browsable through your Intranet website as well.
Forms/Surveys
Enable employees to collect and act on data by creating customized, embedded surveys and forms.
Forums/Discussions
Give employees a "virtual water cooler" to collaborate on projects and build a searchable discussion library over time.
Media Streaming
Create a centralized media library in Google Drive that automatically populates playlists for instant playback on WordPress pages.
More...
WordPress and Google are more extensible than almost all other technologies. Knock yourself out!
Got Google Apps?
If you're already using Google Apps, you're half way to a TinyIntranet. WordPress by itself is already a platform of choice for many business intranets. Combining Google Apps with WordPress creates a nicely integrated collaboration platform.
---
A TinyIntranet is Perfect If:
You want your own platform.

Now you can streamline your processes, increase collaboration, publish training materials, stream media, and centralize your applications, projects and communications on your own Google/WordPress platform.

You want greater productivity

. How much more productive will your organization be when your employees have access to all information, documentation, and communications from one central place?

You want the ultimate in customization.

Using Google Apps authentication to log in to your WordPress portal provides a new world of integrations--not just the 38,000+ plugins available for WordPress, but also all of the 3rd party apps within the Google Apps Marketplace.

You want more features and benefits for less money.

If you always thought that a social intranet was beyond your budget or time constraints, we have a surprise for you!

You want "Easy Peasy".

Most intranets require you to pull all of your documentation and information into the vendor's proprietary database. A TinyIntranet allows you to leave everything in Google Drive and just pretend that its in WordPress. So there's no import. Easy! And if you ever need to move your content to a bigger system later, your files will already be nicely organized for import, lickity-split.
Why You Want Us to Build Yours
We project manage the entire process using a best-practice methodology.

We provide technical expertise to install, configure, and integrate all intranet components & services.

We provide training for your employees, and back-end training for your "techie".

If we build it, we can also manage your intranet for an annual fee. (Outsource it all!)
Price depends on number of users, app integrations, customizations, wild and crazy requests, etc.
Your Custom Platform for Doing Business
Want it done fast and right? We can help. We use ready-made templates, pre-developed code enhancements, implementation checklists, and custom integrations to get you all set up the right way the first time--in no time. We've got this.
Rather build your own instead? Download our FREE Intranet Gear List that shows you the top 16 tools & plugins you need in order to build your own social intranet.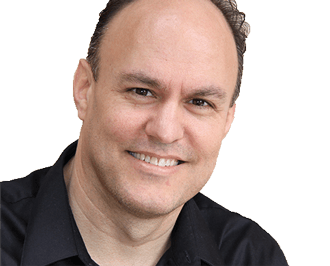 Sam Roberts
TinyIntranet Creator
Sam has led intranet and cloud technology transformations since 1997 within companies both large and small. At Sprint, he supervised the support and operations of 20 content management systems (CMS), serving 43,000 users and 19 million hits per month. He enjoys transforming business environments into digital workplaces that are highly secure and collaborative. He has served as Director of a Project Management Office (PMO), Director of an onsite Data Center, and is certified in UNIX and ITIL. With degrees in Organizational Information Systems and Organizational Administration, his superpower is performance improvement and organizational transformation through people, process, and technology.
Learn more about Sam Roberts