Ultimate Business Upgrade
A complete makeover for every level of your organization.
(No office space required!)
Put a Chief Enabler on your team.
It is difficult for any leader to be focused internally and externally at the same time. Now you can focus on corporate sales, partnerships, and other outside-facing business concerns while outsourcing the upgrade and maturity of your internal organization to an expert.
No need to hire another employee. I work "on-demand" for as many months as you want. I guarantee that when you see the value I bring, you will not want it to stop!
Chief Enabler (me)
Internal Focus
I improve process, culture, technology, operations, and everything related to your internal business engine in preparation for sales & hyper growth. I focus internally to move your capability upward.
Workforce and corporate culture
Employee engagement and innovation
Operations maturity (in every business function)
Team collaboration, productivity apps, training
Technology, intranets, cloud, web hosting
Project management and execution, PMO
Service Delivery, Service Desk, ITIL, etc.
Chief Executive (you)
External Focus
There are some things that only you can do: funding, partnerships, investors, boards of directors, critical sales and public image. You focus externally to move your company forward.
Sales, branding, and marketing
Partnerships and alliances
Scaling and internationalization
Investors and boards of directors
Speaking, news, and public relations
Meetings, conferences, networking
Funding and capital
How It Works
First, you contact me to instantly put a Chief Enabling Officer on your team.

Allow me to improve & upgrade every business function, process, and technology

Over time, I develop an internal infrastructure that will support hyper growth & sales

Your time is freed up to focus on networking, sales, partnering, funding, and investors
Together, we take your business to the next level!
What You Get
What happens when you systematically improve every area and function of your business? Everything gets better! Things like:
Prospecting and sales, product development, service delivery, Internet marketing, team collaboration, project execution, customer experience... the list goes on and on.
And it's not just about improving productivity and effectiveness. It also lowers your costs, increases your revenue, improves employee morale, reduces your risk, and improves your security. Every dimension of your business is improved when you upgrade your systems and technologies.
What Can You Upgrade?
With 2 degrees in organizational administration and 22 years experience from a career in IT, operations, and project management, I am prepared to help you upgrade practically everything in your business environment:
Take your business to the cloud.

Unify your team with a collaborative intranet.

Save travel costs with online training.

Give your public website a face lift.

Deploy CMS, DMS, or CRM tools.
Deploy a Project Management Office (PMO).

Create a dashboard to track metrics and KPIs.

Create sales funnels for building your email list.

Implement a Service Desk to improve support.

(insert here any other internal business need).
Are you starting to get some ideas?
This Is for You If...
-- You are a leader who spends the majority of your time in business development activities such as networking, speaking, marketing, conferences, partnering, etc.
-- You want help maturing your internal environment: operations, infrastructure, tools/apps, processes, technology upgrades--everything inside your business.
-- Your current staff is maxed out just trying to do their jobs. Everyone is working hard and trying to produce, but nobody has enough time to work on improving the systems and internal infrastructure that enable greater efficiency and production.
-- You don't want to spend a fortune upgrading your business. Predictable monthly costs would make it easier for budgeting and continuity.
---
You Don't Have to Figure It Out
Don't worry about trying to come up with an upgrade strategy that will work...
The first thing I do is assess and report on all of your current technologies, systems, and operations.

Then we sit down and council together to determine what improvements should be made within each area of your business (and in what order), to bring about the collective upgrade of your entire organization.

Then, under your direction, I lead the implementation of your business upgrade step by step, one project at a time.
You're Always In The Loop
Through it all, a project dashboard with status indicators keep you appraised of progress.
I constantly involve myself with your staff and support team. My objective is to manage each project through to completion, as a natural extension of your team.
Your Team Will Love Me
What really sets my consulting service apart is the care of your culture and employees! Encouraging innovation and empowering team members are at the foundation of everything I do. My project management methodology takes your people along with every change, including them in discussions, decisions, implementation, and training to ensure that changes are fully adopted by your workforce.
What is the Worth of Your Business --Upgraded?
Technology and best practices are always evolving. Your competitors are constantly upgrading their processes and strategies. The best way to stay ahead is to dedicate someone to upgrading your production capability.
Abraham Lincoln said, "If I had eight hours to chop down a tree, I'd spend six sharpening my ax."
I would be honored to join with you in taking your business to a whole new level in 2016.
Know Your Expert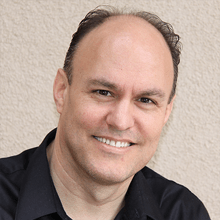 Sam Roberts
Sam Roberts has been an organizational change expert for 22 years, starting with his father's medical clinic that he saved from bankruptcy. He has merged his background in management, operations and technology into a new servant leadership role called "Chief Enabling Officer" dedicated entirely to helping CEO's transform their organizations. He is certified in UNIX and ITIL, served as Director of a Project Management Office (PMO), and has degrees in Organizational Information Systems and Organizational Administration.
Learn more about Sam Roberts